Welcome to Modern Health; we're so glad to have you!
You should have received a welcome email from us outlining your benefit plan coverage. The email also includes a unique link to register your account via our mobile app (iOS / Android) or the Modern Health web application. To proceed, please select the Get Started link from your email to register and begin your care journey with Modern Health (see below).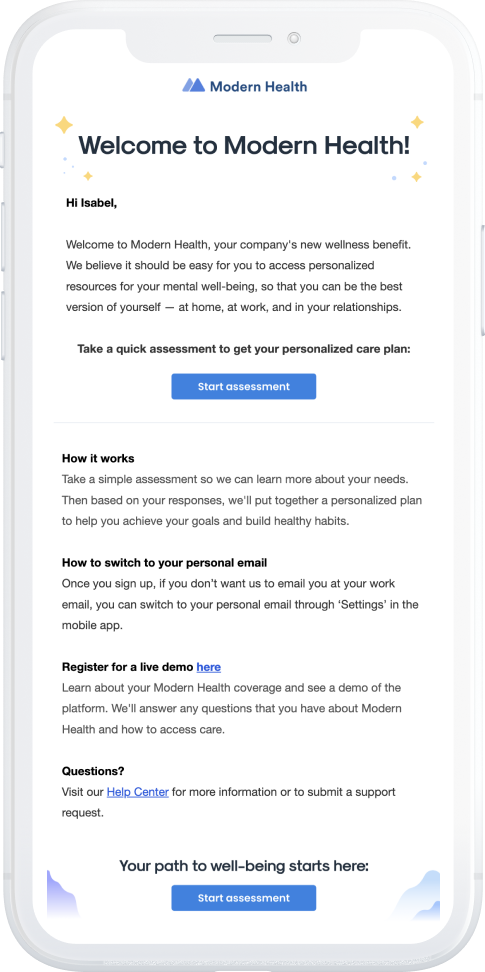 After following the unique link in your email and opening the Modern Health app, please provide your country of residence and date of birth to verify your identity.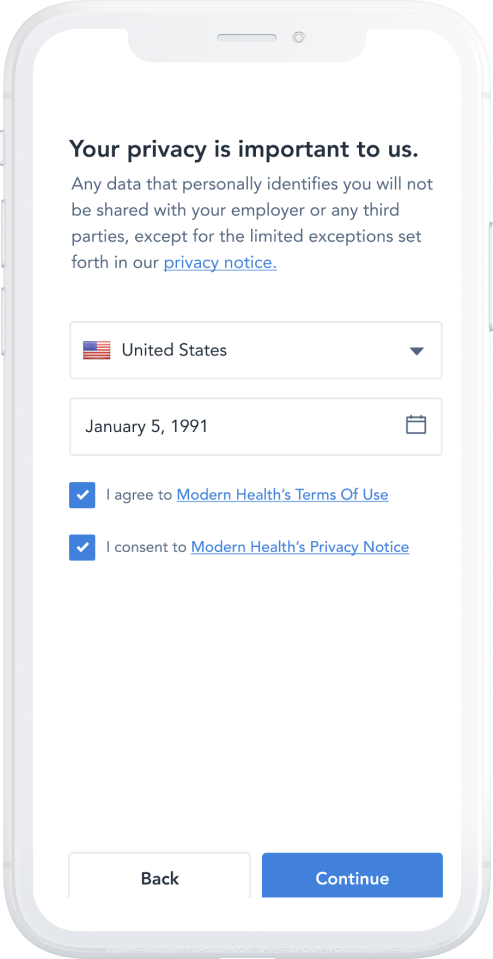 Suppose you do not use the unique email link or the link expired. In that case, you can still register via the mobile app (iOS / Android) or the Modern Health web application. Continue by selecting the Don't have an account? Register button, which will bring you to our standard registration page. Please find a screenshot of what to expect below.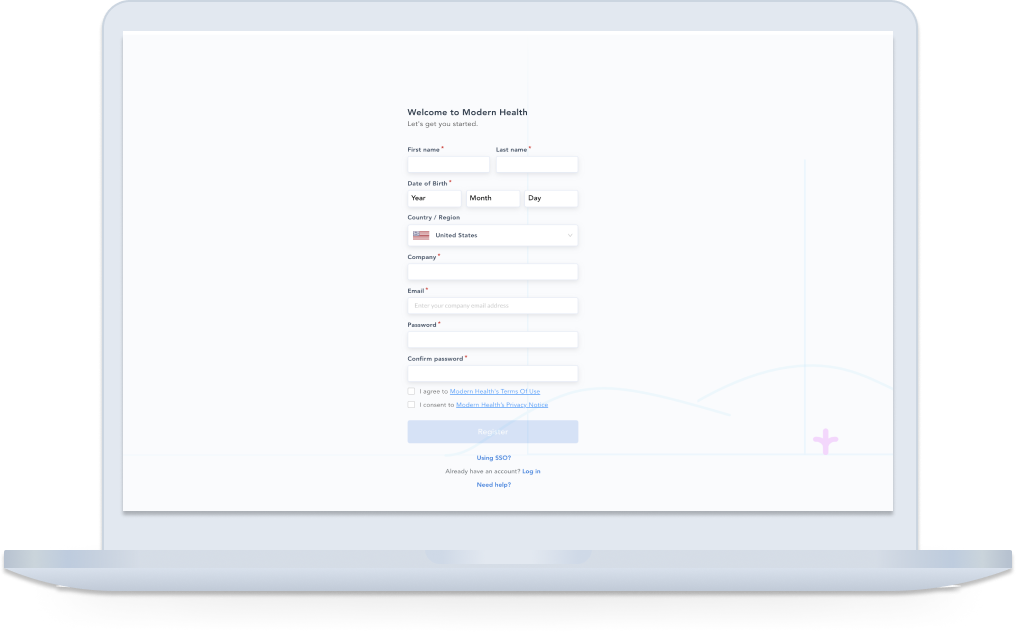 Troubleshooting
If you are experiencing any issues with registering for your new account, please review some of the following troubleshooting tips to ensure all information is being entered correctly:
Please ensure that your company offers Modern Health as a benefit.
Double-check your spelling and that all the information entered is free from any typos.
Make sure to select Sign Up when creating your account.
If your company has more than one email alias, double-check that you are using the one needed to register.
If you are using SSO (single sign-on), check with your tech team to make sure that your individual company account is enabled for SSO.
If your company name has received an error, make sure you are entering the company name in full in case you may have used a shortened version. For example, submitting "Modern Health" instead of the "MH".
If you go by a nickname, different, or shortened version of your name, make sure the information you enter is what your Benefits Team has on file. So if your name is Christopher and everyone calls you Chris, Christopher may be the correct version for your sign-up.
Check to see if you an autofill feature enabled, which can sometimes add extra spaces or characters.
If none of the above tips have assisted you, please reach out to our team at help@joinmodernhealth.com and we'll be happy to further assist you with your account registration.