Assessment
Similar to regular physicals with your primary care physician, Modern Health's well-being assessment serves as a checkup for your mental health.
The well-being assessment empowers care experts at Modern Health to provide you with the best experience by enabling customization of your personalized wellness plan and ensures we're addressing your specific needs. We link changes in a member's WHO-5 score to engagement with Modern Health to help further demonstrate our care influence over those improvements. Ups and downs in well-being are inevitable, and Modern Health's dynamic approach enables us to check-in with how you're doing and make appropriate modifications over time to support you!
Your Well-Being
Under the 'Your Well-Being' section of the Modern Health platform (via the mobile or web app), you can always retake or revisit your assessment by selecting the 'Check my well-being score' assessment. This will update your score pending your responses. You can also view a comprehensive chart of your mental health journey by selecting the 'View my well-being journey' tab.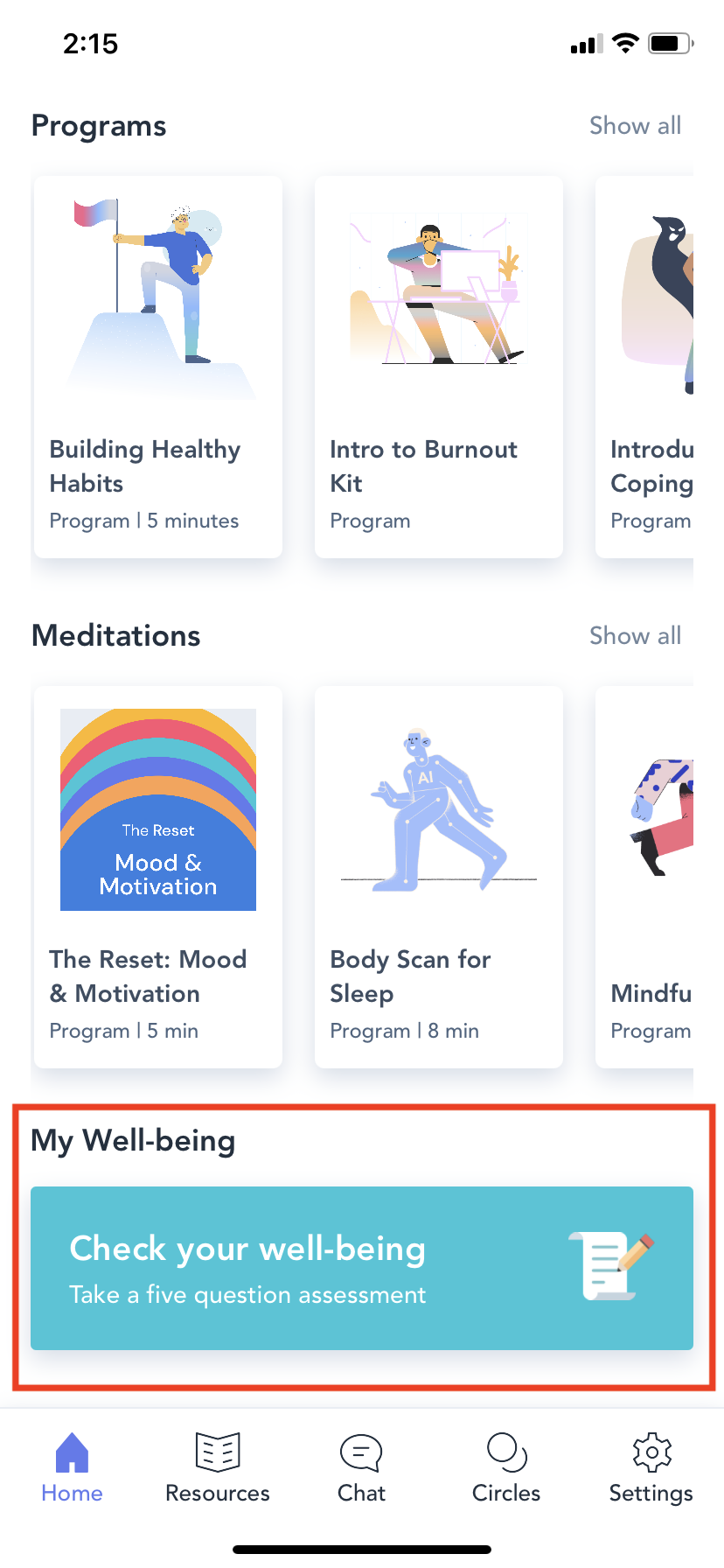 .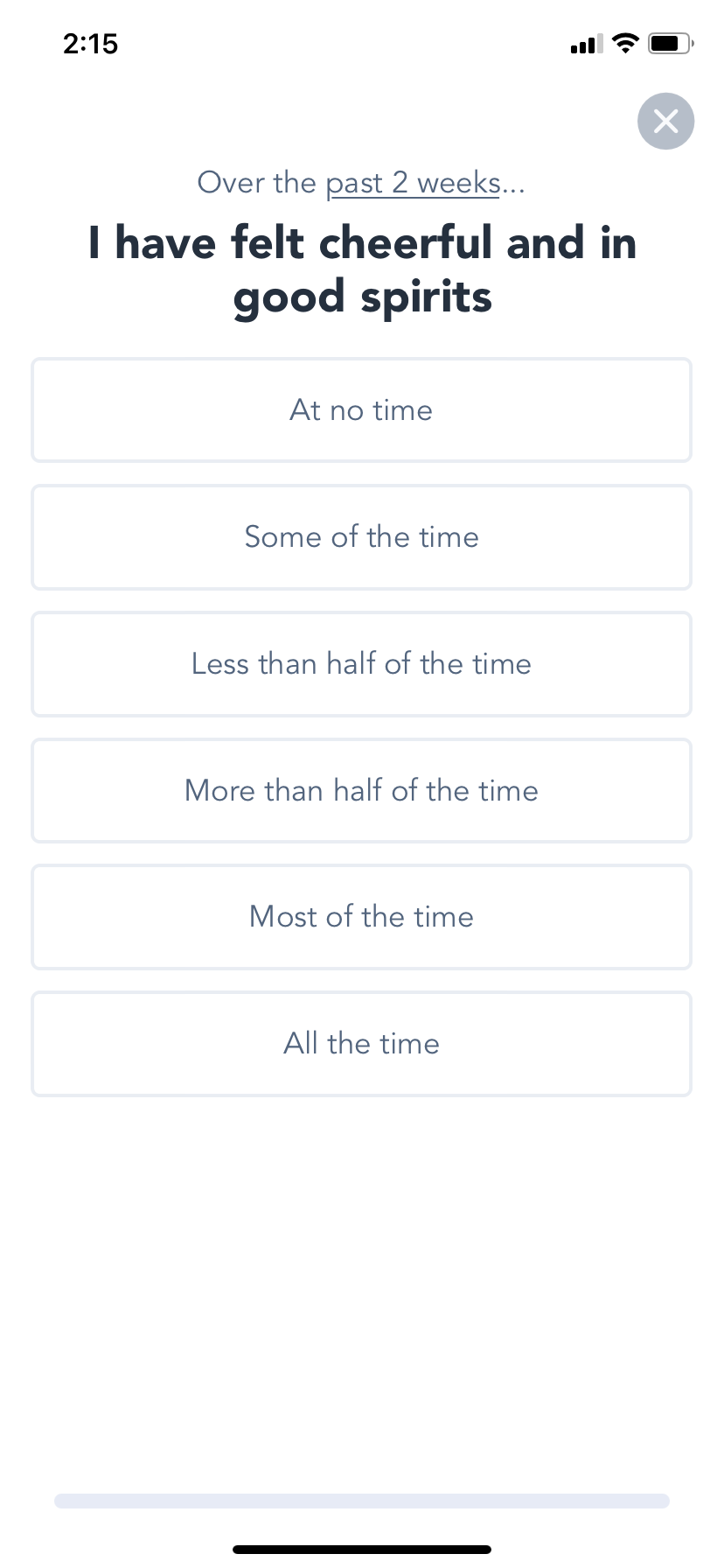 What are the outcomes of the WHO-5 Well-Being Assessment?
Our assessments are chosen based on rigorous evidence showing how effectively they can estimate someone's well-being. Because it's an estimate, we encourage our members to interpret the results as a brief snapshot, not a comprehensive picture of their wellbeing. Your assessment outcome shouldn't be viewed as good or bad; people can experience both well-being and distress at the same time, so the value of the assessment lies in helping you create (and then track) relevant and meaningful goals related to your well-being. In addition, because there aren't many questions, and because each question asks about how you're feeling "in the last 2 weeks," the results should be interpreted as a snapshot of your current well-being, not a comprehensive picture of your mental health. If you're connected with a provider, they can discuss this score in more depth with you. Lastly, we have attached this link that goes much more in-depth on what the WHO-5 score is.